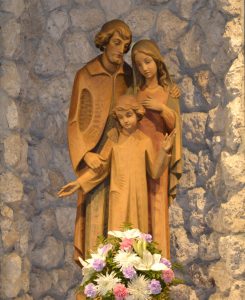 Hello and welcome to our website and to our church.
We invite you to explore these pages and if you have any questions or want more information, please feel free to call us at 772-461-8150. Our mass and confession schedules are on the home page.
Our parish was established in 1972 and our community is friendly and we love to praise Jesus together. Our Church building was dedicated on June 16, 1974 
All are welcome here!
May the Lord bless you and your family and we hope to see you soon at mass.
Father Bob Pope, Pastor
Father Antony Lopez, Parochial Vicar