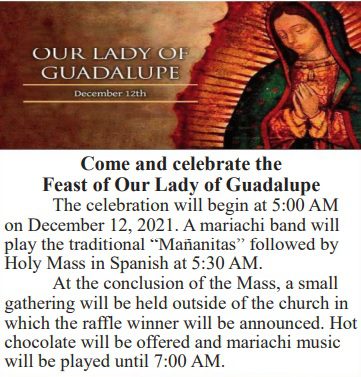 Celebrate Feast of Our Lady of Guadalupe
The celebration will begin at 5:00 AM on December 12th.
A mariachi band will
play the traditional "Mañanitas" followed by
Holy Mass in Spanish at 5:30 AM.
At the conclusion of the Mass, a small
gathering will be held outside of the church in
which the raffle winner will be announced. Hot
chocolate will be offered and mariachi music
will be played until 7:00 AM.