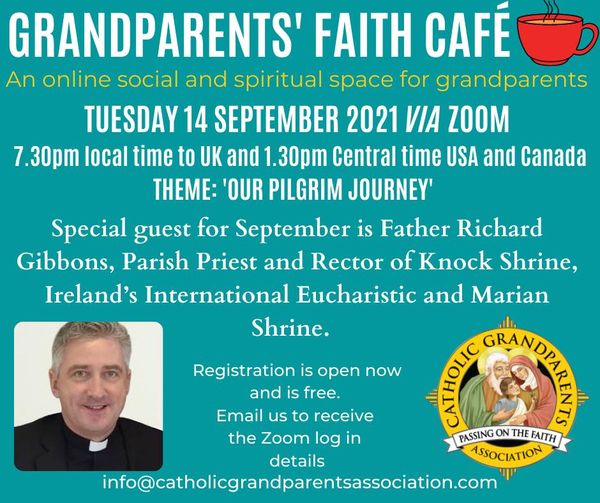 Catholic Grandparents Association is delighted to announce that Fr Richard Gibbons, Parish Priest and Rector of Knock Shrine, Ireland's International Eucharistic and Marian Shrine, will be our guest speaker for our Grandparents' Faith Café on
Tuesday 14 September.
Registration is open now! We'd be delighted to see you.
Email: info@catholicgrandparentsassociation.com for more info and to register!