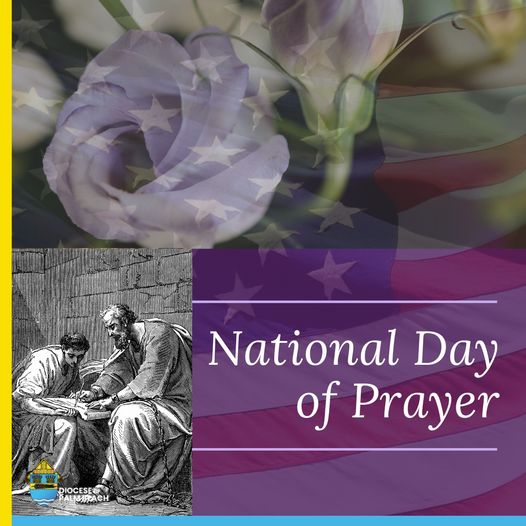 National Day of Prayer
Sara Perla, who works in communications for
The Catholic Project
at The Catholic University of America, shared a quote from "soon-to-be-Saint Charles de Foucauld":
"Father, I abandon myself into your hands, do with me what you will. Whatever you do, I will thank you. I am ready for all; I accept all. Only let your will be done in me and in all your creatures."
As we continue our national day of prayer for our country, take a look at this new course available from Scott Hahn, titled, "Introduction to St. Paul".
for Biblical Theology new course explores the life and teaching of St. Paul in a unique way. "St. Paul was a man who underwent a dramatic conversion, transforming from a zealous persecutor of Christians to a devoted follower of Christ. He went on to become one of the most prolific writers of the New Testament, authoring over half of its books and spreading the gospel message throughout the Mediterranean world. In this course, we will explore the life and legacy of St. Paul, examining his writings, his missionary journeys, and his impact on the early Christian community. We will also delve into the historical and cultural context of the ancient world in which he lived, gaining a deeper understanding of the challenges he faced and the messages he preached."