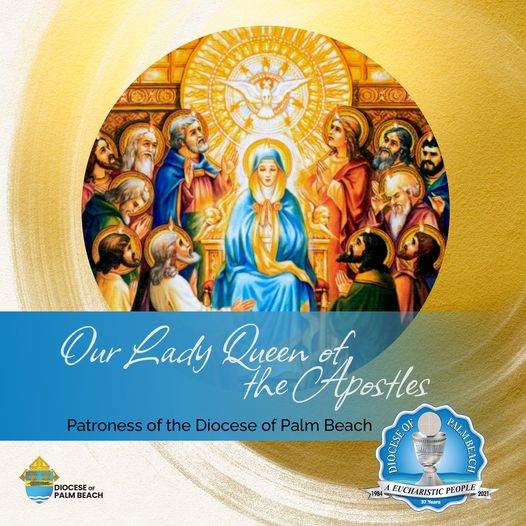 This week we celebrate the 37th year of our Cathedral of St. Ignatius Loyola being placed under the patronage of
Our Lady, Queen of the Apostles.
St. Ignatius' signature phrase "finding God in all things," may have begun at the Shrine of Aranzazu,
where he prayed on his journey to Jerusalem.
There, Our Lady appeared to a surprised shepherd who asked, "You, among the thorns?"
Exactly where God might be found–unexpectedly, in the messiness of gritty lives.
May our Patroness, Our Lady Queen of the Apostles continue to lead us to her Son as one family at His Eucharistic table.