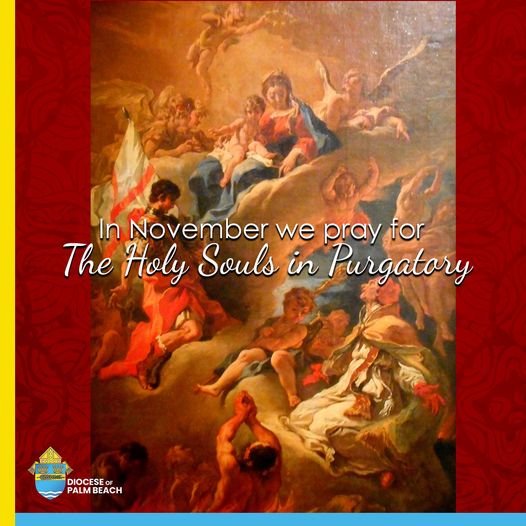 November is traditionally dedicated to the "holy souls in purgatory,"
with the first two days of the month being dedicated to remembrance.
On Nov. 1, All Saints' Day, the faithful are asked to remember the saintly men and women of the Church
and celebrate humility as a virtue.
"All Saints is 'our' feast: not because we are good,
but because the holiness of God has touched our lives," Pope Francis has said.
Saints, he said, "are not perfect models, but are people whose lives God has crossed," and can be compared with the stained glass windows of a church, "which allow light to enter in different shades of color."
"Saints are the simple, the humble who make room for God, who know how to weep for others and for their own errors, those who stay meek, who fight for justice, who are merciful toward all, who guard purity of heart, who always work for peace and remain in joy, not in hate, and, even when suffering, respond to evil with good," he said.
All Souls' Day, Nov. 2, is dedicated to praying for all those who have died, including the souls in purgatory.
According to the U.S. Conference of Catholic Bishops, the annual observances of both days "remind us that death is not the end, but rather the door through which we must pass to gain eternal life.""