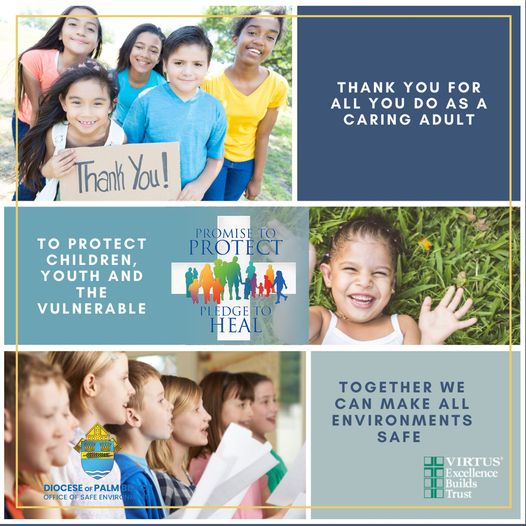 Child abuse comes in many forms. Most people identify child abuse as physically hitting a child.
Neglect is also a form of abuse. Failing to provide a child with proper nutrition, housing and supervision can cause irreparable harm.
Expectations that a child be an active participant in the care of home and family, or even age-appropriate jobs is a part of healthy development.
But excessive demands can cross into a form of servitude that is beyond the societal norms. Child pornography is a form of sexual abuse, with real victims in every image. The viewing of these images is an offense against human dignity.
Thank you for all you do as a caring adult to protect children, youth and the vulnerable. Together we can make all environments safe.