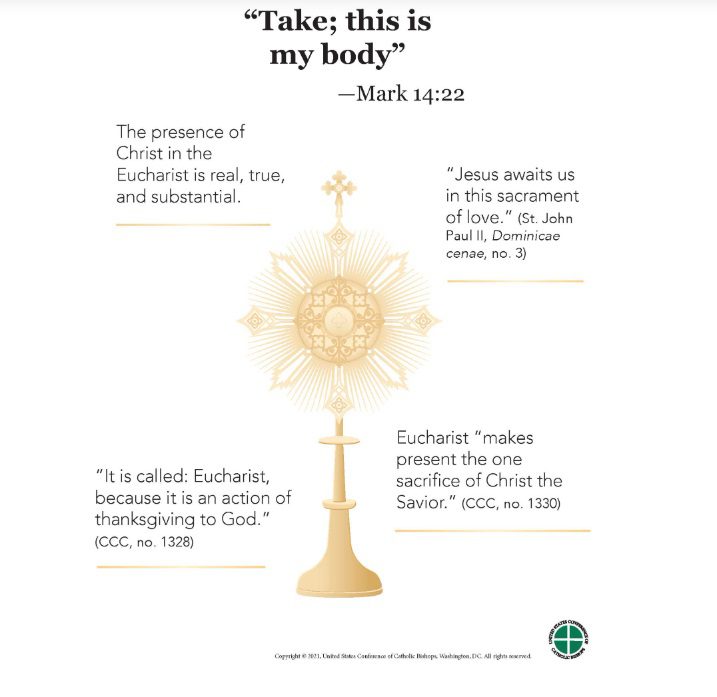 WHY IS THE EUCHARIST NOT ONY A MEAL BUT ALSO A SACRIFICE?
While our sins would have made it impossible for us to share in the life of God, Jesus Christ was sent to remove this obstacle.
His death was a sacrifice for our sins. Christ is "the Lamb of God, who takes away the sin of the world" (Jn 1:29).
Through his death and resurrection, he conquered sin and death and reconciled us to God. The Eucharist is the memorial of this sacrifice. The Church gathers to remember and to represent the sacrifice of Christ in which we share through the action of the priest and the power of the Holy Spirit.
Through the celebration of the Eucharist, we are joined to Christ's sacrifice and receive its inexhaustible benefits.